"Bamboo"
Kyoto, Japan
(2015)
Arashiyama's soaring stalks of bamboo create a magical forrest for as far as the eye can see.
"Hammock"
Indian Ocean, Maldives
(2015)
A hammock skims the surface of the azure Indian Ocean.
"Abandoned House"
Reykjavik, Iceland
(2006)
An abandoned house sits between the Atlantic Ocean and a range of snow-capped mountains. It is located along Iceland's famous Ring Road, which is the only route that circles the entire island.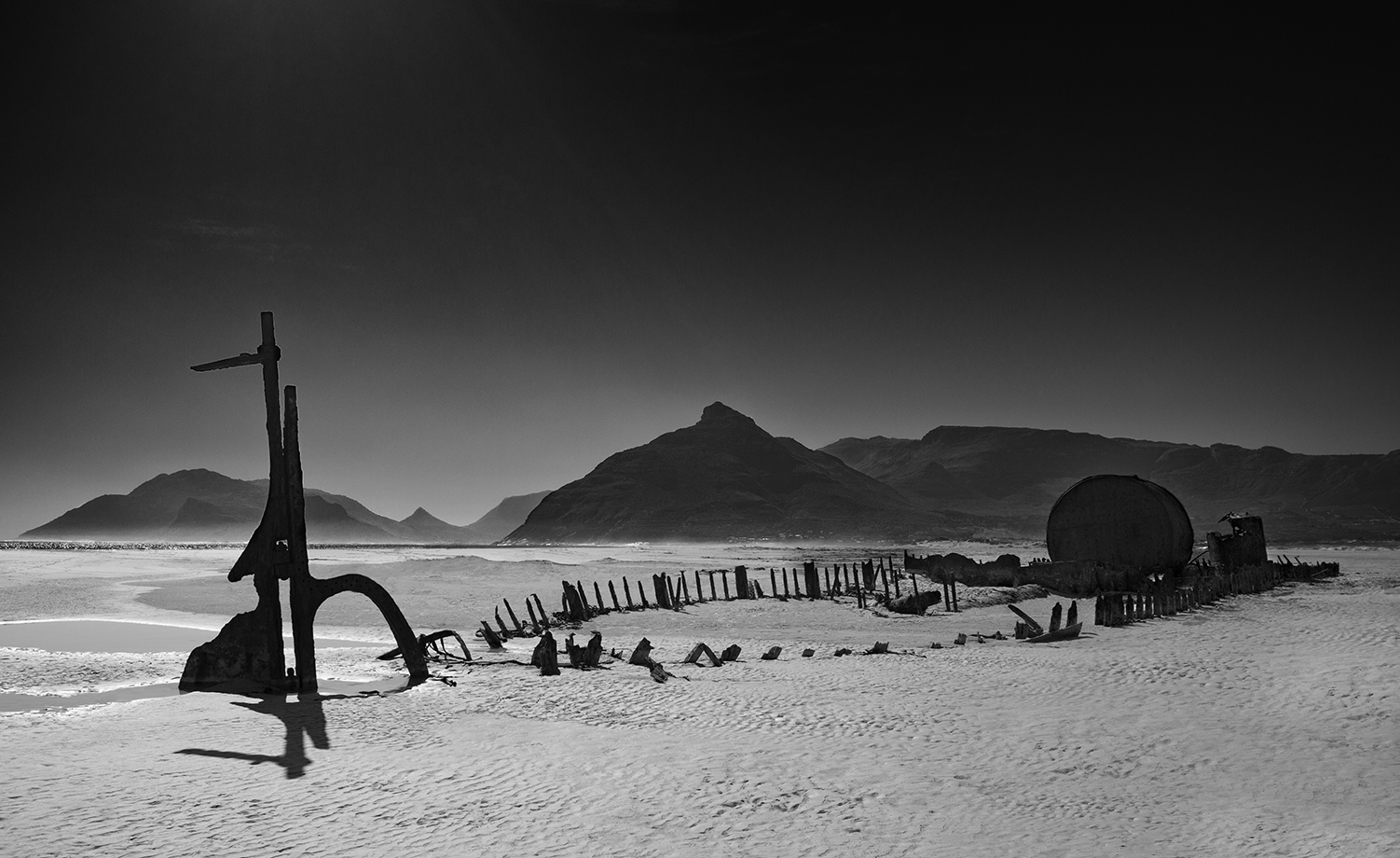 "Shipwreck"
Cape Town, South Africa
(2017)
The SS Kakapo shipwreck on Noordhoek Beach.
"Baobab Trees"
Likoma Island, Malawi
(2011)
Baobab trees silhouetted by the full moon under a star-painted sky. Likoma Island is a secluded paradise floating in Lake Malawi, a fresh water iridescent blue lake (the third largest lake in Africa).
"Fireball"
Black Rock City, Nevada
(2012)
A group of pyromaniacs at Burning Man admire an art installation that lights up the night sky as the sun begins to rise in the distance.
"Dawn"
Agra India, (2007)
The Taj Mahal at dawn on a foggy morning. The Taj Mahal was built by Muslim Emperor Shah Jahan in the memory of his dear wife and Queen Mumtaz Mahal, who died during the birth of their 14th child. Construction of the Taj Mahal began in 1632 and took 20,000 workers 22 years to build. Constructed entirely of white marble, the Taj Mahal's stunning architectural beauty is beyond adequate description.
"Fisherman"
Lake Kivu, Rwanda
(2007)
A local fisherman paddling along Lake Kivu's serene water. Lake Kivu is one of the African Great Lakes and lies on the border between the Democratic Republic of Congo and Rwanda.
"Ride"
Havana, Cuba
(2006)
Aclassic American car from the 1950's in Old Havana. Cubans have been unable to purchase American cars since Fidel Castro took power, forcing many to maintain the cars the possessed prior to the revolution.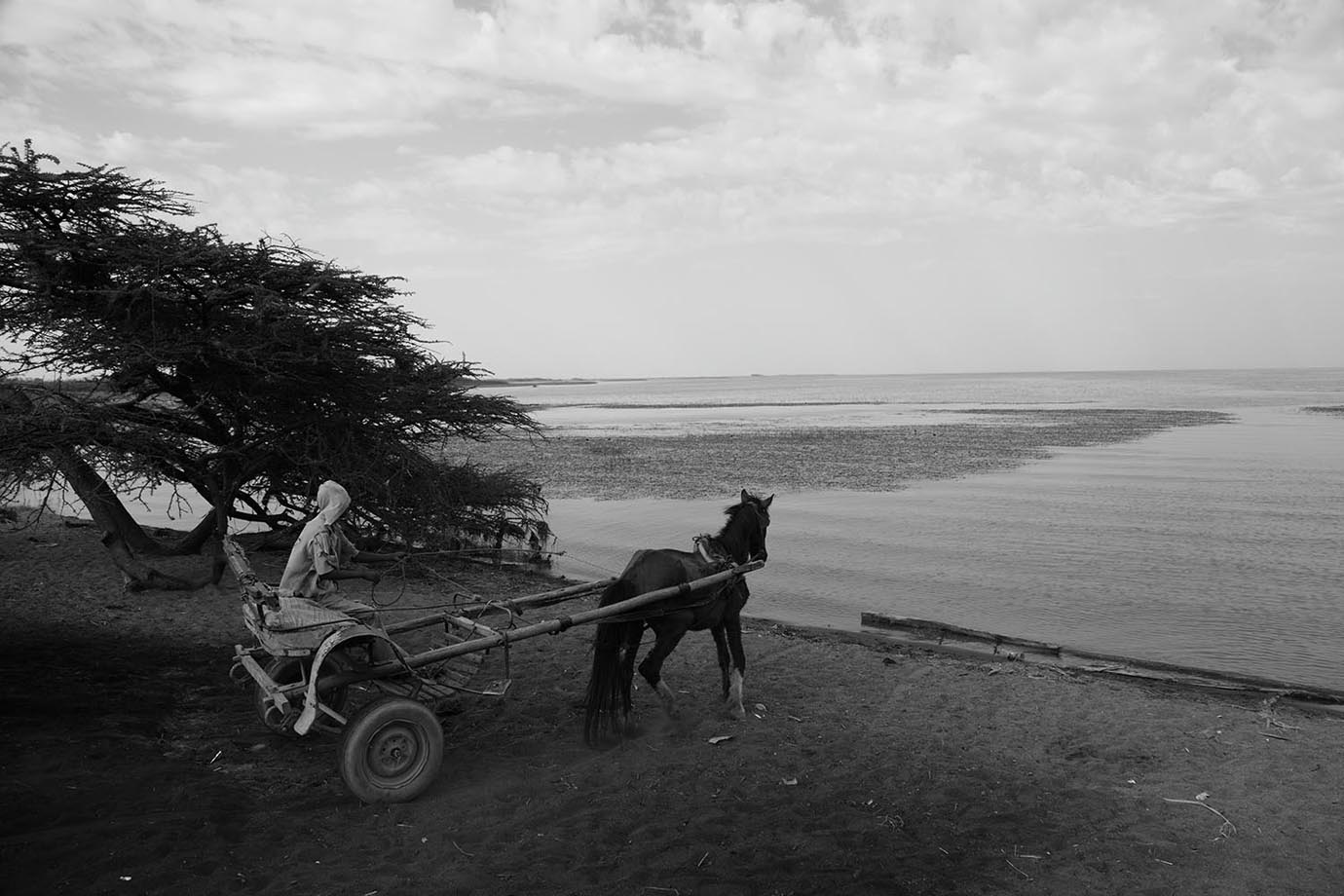 "Horse and Carriage"
Lake Zway, Ethiopia
(2012)
A teenage boy arrives by horse and carriage at Lake Zway to pick up delivery of grain.
"High Seas"
Burning Man, Nevada
(2013)
Burners bask in the moonlight on one of Burning Man's surreal art installations.
"Deadvlei"
Namib Desert, Namibia
(2013)
Sun scorched trees dot this clay pan set within Sossusvlei's red sand dunes.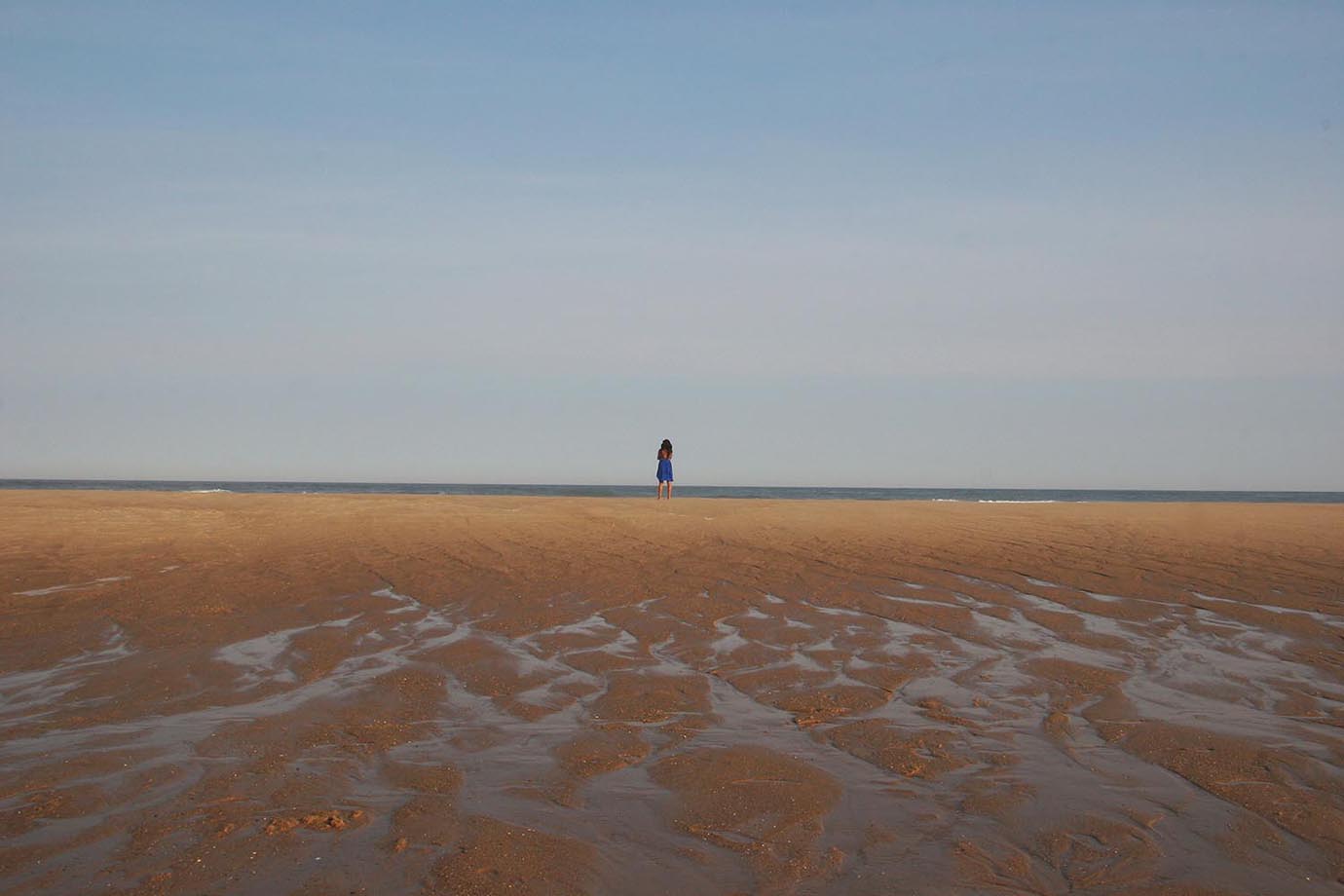 "Reflection"
Bridgehampton, New York
(2009)
Taken from the drained bed of Mecox Bay, a lone woman looks out across the Atlantic Ocean to the distant horizon.
"Shade"
Lake Zway, Ethiopia
(2012)
Members of an idyllic rural community gather in the shade of a massive Baobab tree.
"Siblings"
Yamuna River, India
(2007)
A brother and sister tend to their family's watermelon crops growing in the dried out Yamuna River basin behind the Taj Mahal. This young boy take a bird's-eye view atop his camel as his sister works the crops.
"Blue Lagoon"
Svartsengi Resource Park, Iceland
(2006)
Iceland's Blue Lagoon at late evening during summer solstice when the sun barely dips below the horizon. The Blue Lagoon is a unique paradise of geothermal seawater spread across two continents (the Euro-Asian and American tectonic plates meet there).
"Namib"
Namib Desert, Namibia
(2013)
Sunrise of the Namib Desert, the world's oldest desert.
"Hot Air Balloon"
Serengeti, Tanzania
(2010)
A hot air balloon provides a bird's-eye view while silently gliding over a heard of migrating buffalo.
"Northern Lights"
Hvolsvöllur, Iceland
(2016)
The aurora builds in strength on a cold winter night.